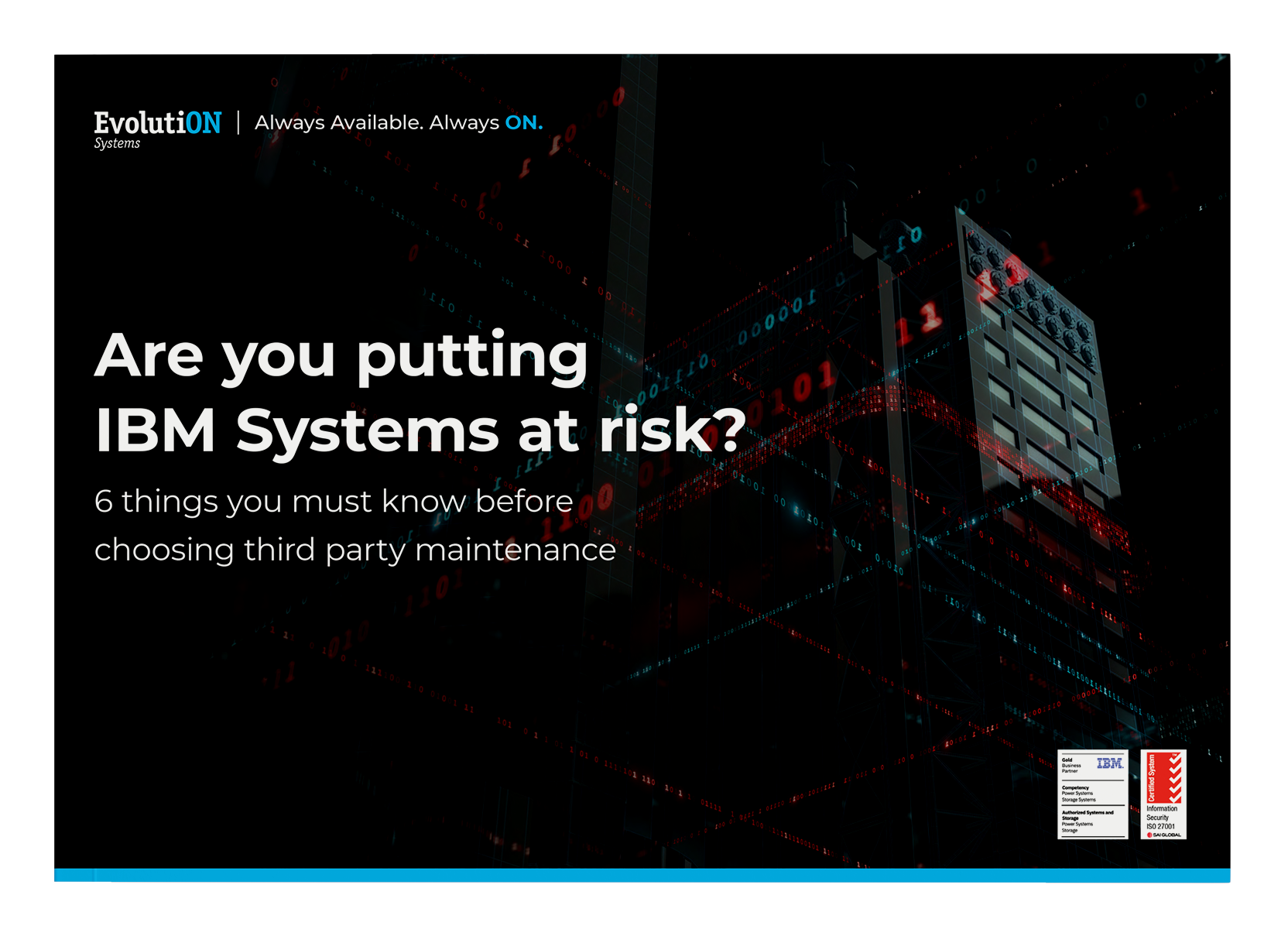 Don't put your IBM Systems at risk
6 things to consider before choosing a third-party maintenance provider
A must-read for all IBM server and storage solution users considering choosing third-party maintenance providers for their hardware.
Make sure you understand all potential risks involved in having machines that are not supported under an IBM Maintenance Agreement before making the decision. Download our free guide to find out how your business may be impacted by:
Missing out on system firmware updates

Lack of IBM code fixes

No access to problem diagnosis support & decoding tools via ESA

Inability to escalate problems to IBM

Restricted IBM customer engineer login service procedures

Security vulnerabilities
The first 10 people to download the guide will automatically receive a $10 Menulog voucher and will be invited to our upcoming webinar on December 10th where we will discuss this topic further with a special guest speaker!