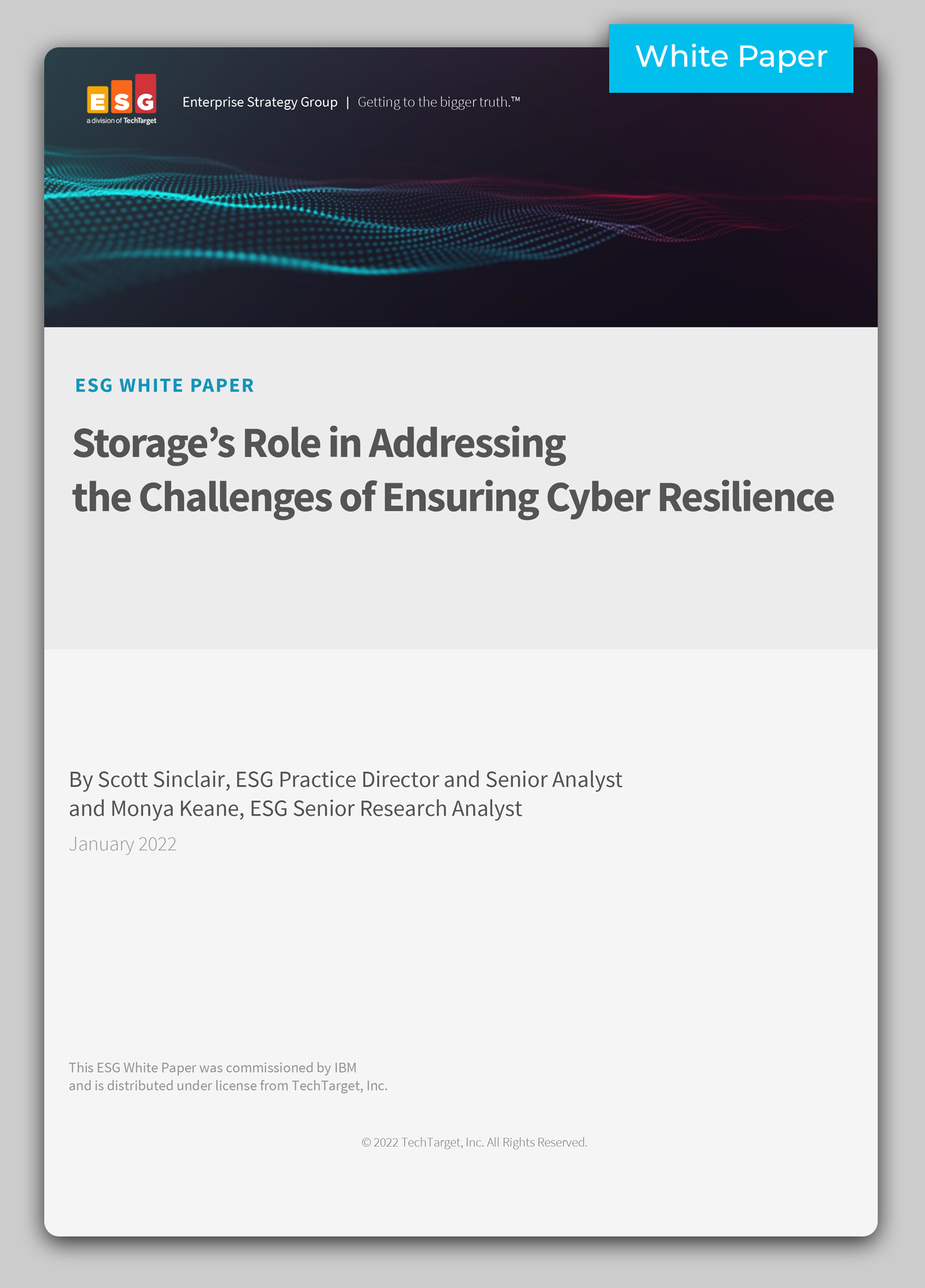 Make the shift from Cybersecurity to CyberResilience
Get the ESG white paper to find out how IBM Cyber Vault can help get you there
Cyber threats are a constant and rapidly growing threat. You've taken measures to detect and prevent attacks, but still, the possibility remains that an attacker could get through your defences.
The IBM FlashSystem Cyber Vault solution is designed to help accelerate cyberattack detection and recovery. IBM FlashSystem can deliver performance, cost efficiency, high availability, and consistent enterprise-class data services across hybrid cloud environments.
It's time to change your mindset from prevention to incident preparation! Implement storage solutions with built-in cyber resilience to safeguard critical data assets and quickly respond to and recover from ransomware and other cyberattacks. Check out the latest white paper from ESG and learn how IBM Storage can help.