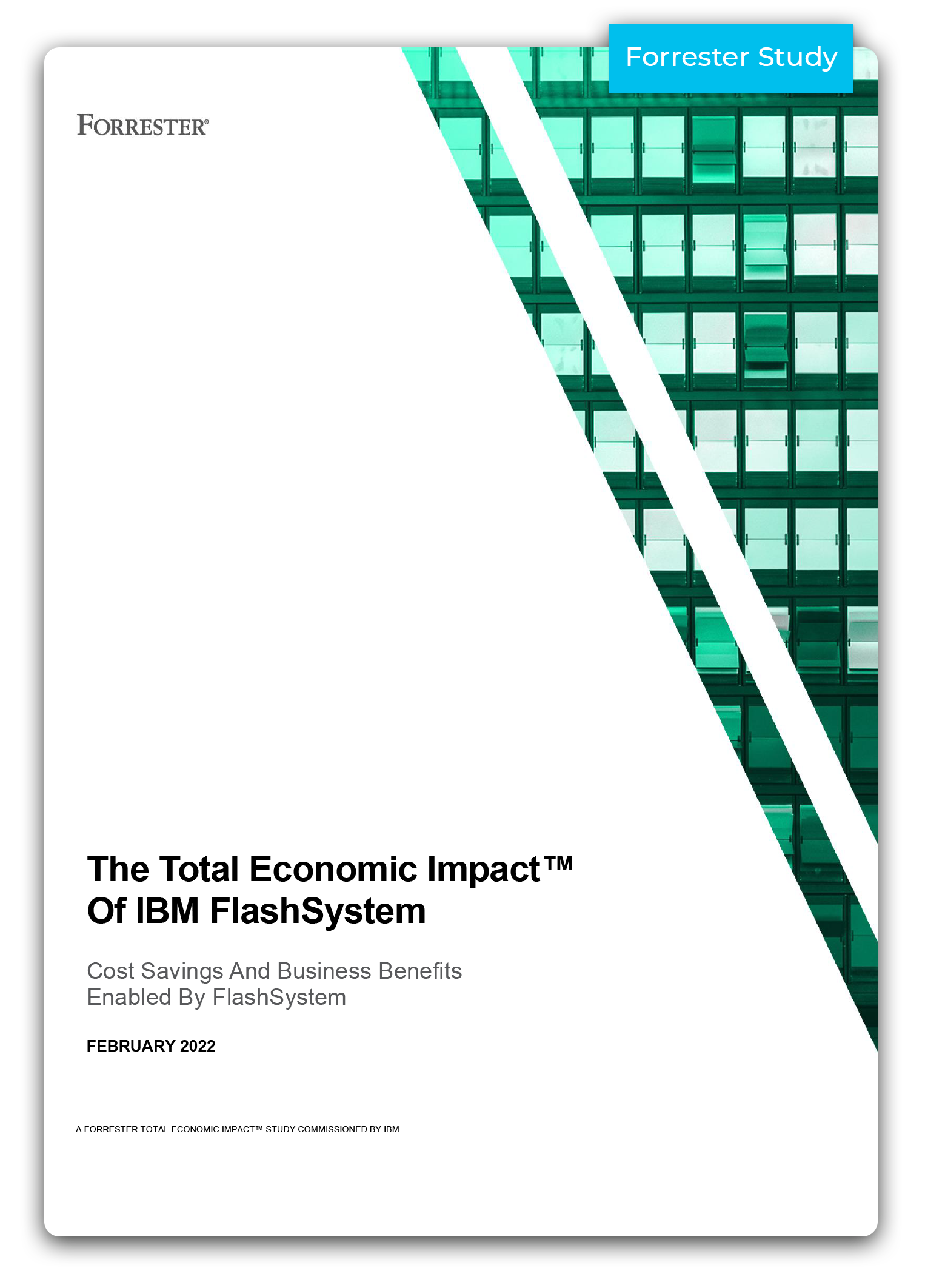 Reduced Storage Costs + Increased Operational Efficiency
Find out what are the cost savings and business benefits enabled by FlashSystem
Cyberattacks continue to present a significant business risk. Organisations need to invest in modern technology and automated processes designed to safeguard against cybercriminals.
IBM FlashSystem is the answer for critical deployments, providing the foundation for cyber resilience with a single-platform family across edge, core, and cloud. It's designed to deliver performance, cost efficiency, high availability, and consistent enterprise-class data services across hybrid cloud environments.
A recent Total Economic Impact study by Forrester Research shows IBM FlashSystem customers can achieve 305% ROI over a 3-year period. Download your copy to find out more and get a framework to evaluate the potential financial impact of FlashSystem on your organisation.