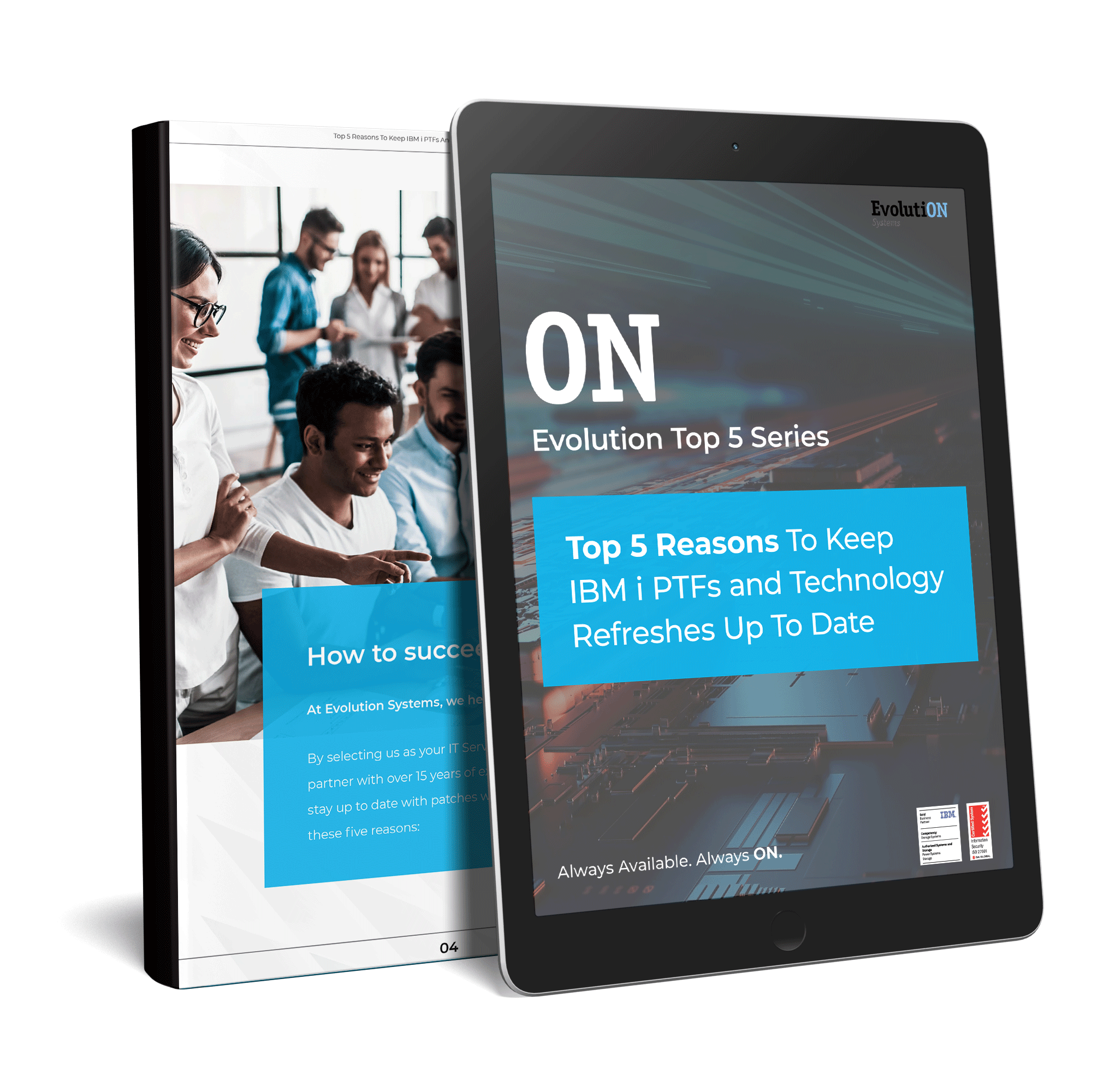 Top 5 Reasons
To Keep IBM i PTFs And Technology Refreshes Up To Date
Are You Missing Out On New Improvements & Functionalities?
Instead of releasing a new version of OS every two years, IBM issues new functionality and fixes by releasing a Technology Refresh (TR). Today, a Program Temporary Fix (PTF) is much more than just a simple fix. They are also a conduit that IBM uses to release new functionalities and increase performance and security enhancements.
With this free ebook, you're getting a handy overview of how the latest Technology Refreshes (TRs) and Program Temporary Fixes (PTFs) bring you new functionalities and performance & security enhancements you don't want to miss out on!
You'll learn why it's critical to stay up to date with PTFs and TRs, with the key reasons including:
Security

Software support

Incompatibility of OS and Microcode

Performance & Functionality

Preventive Service Planning
Download our free ebook and stay up to date with patches every time when IBM releases them!